Product Introduction
Jindi SMS middleware WEB version is designed for the platform of SMS data exchange based on the hardware. It smooths over the boundaries between the LAN, the Internet, the Internet of Things and the mobile operators, and then builds bridges for SMS communications of people to people (P2P), machine to machine (M2M) and people to machine(P2M).
The SMS hardware isn't relying on operators, and it has advantages of the short delay time, reliability, stability and so on, so they're widely used in the fields of industry, agriculture, service industry and others. The development based on the hardware requires a programmer to know a little about the bottom of hardware and it has certain difficulties. Jindi SMS middleware WEB version V3.6.4 is another key product of our company, which has integrated experiences of SMS hardware production and software research and development. This software is automatic, intelligent and open. It can look for the modem automatically, monitoring its running state intelligently, and realize more than one modem sending and receiving SMS at the same time through the open interface of database and HTTP.
Jindi SMS middleware WEB version greatly simplifies the development and deployment of modems. Programmers can realize SMS function just by configuring the database without understanding the hardware. Through the open interface of database and HTTP, it's easy to integrate the SMS function into each C/S or B/S application quickly and stably, which makes the SMS transmission expands infinitely in space and fast in time, and also greatly reduces the communication cost and promotes efficiency.
Jindi SMS middleware WEB version mainly faces personal users, enterprises, institutions and developers.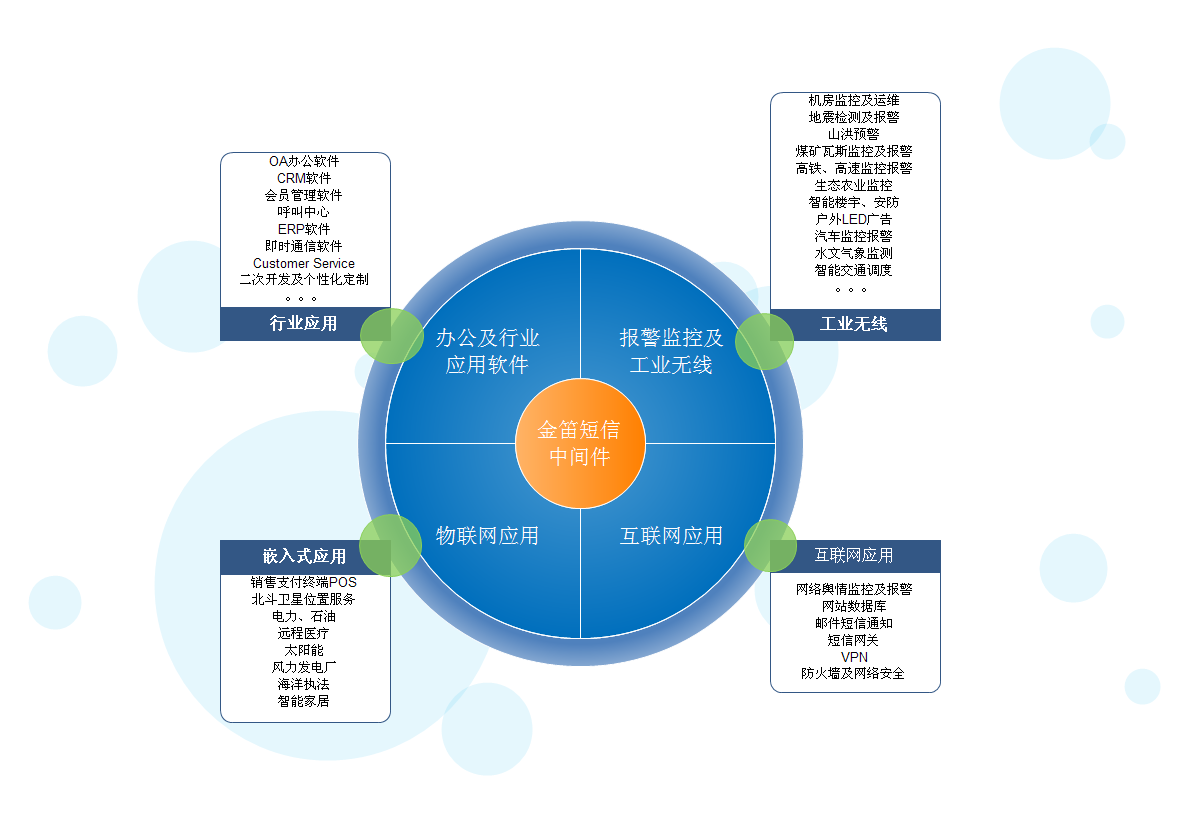 The latest version V3.6.6 of this WEB middleware supports Android phones. It connects applications, databases and Android phones together and then realizes the functions such as SMS notifications, SMS alarms, SMS monitoring, SMS data transmissions, SMS identifying codes and so on. The advantages by using Android phones are as follows:
①、The speed of sending is faster.
②、Support 3G and 4G SIM cards, more price packages can be chosen freely.
③、Get WIFI access automatically without any cable and deploy conveniently.
④、Support SMS at home and abroad.
⑤、More than one phone automatically configures load balancing.
Welcome to download for trial use.